25% DISCOUNT

FOR ALL T

U

DORCOLLECTOR FOLLOWERS
Please see below for details of how to redeem this exclusive offer!
We would like to announce the release of an incredible new book entitled TUDOR ANTHOLOGY, by Alberto Isnardi. This amazing new publication offers an in depth look at all of Tudor's key watch designs over the years, featuring detailed pictures and information on both vintage and modern watches from 1936 to date. The book is available in limited numbers, with each one hand signed by the author.
We are delighted to be able to work with the distributors of this new work, Guido Mondani Editore, to offer Tudorcollector.net readers an exclusive discount on this book! Our offer will enable you to buy the book for 300 Euros, which is a saving of 25%! To take advantage of this incredible and exclusive deal, please email:
giorgiamondani@collectingwatches.com and include the phrase 'Tudorcollector Book Offer' in the subject field of your email. Giorgia will then arrange for you to get your copy at this exclusive price! Many thanks to Giorgia Mondani for working with us to create this amazing offer!
To see some sample pages click here
Here are some more scans from the book (click on the scans for a closer look!)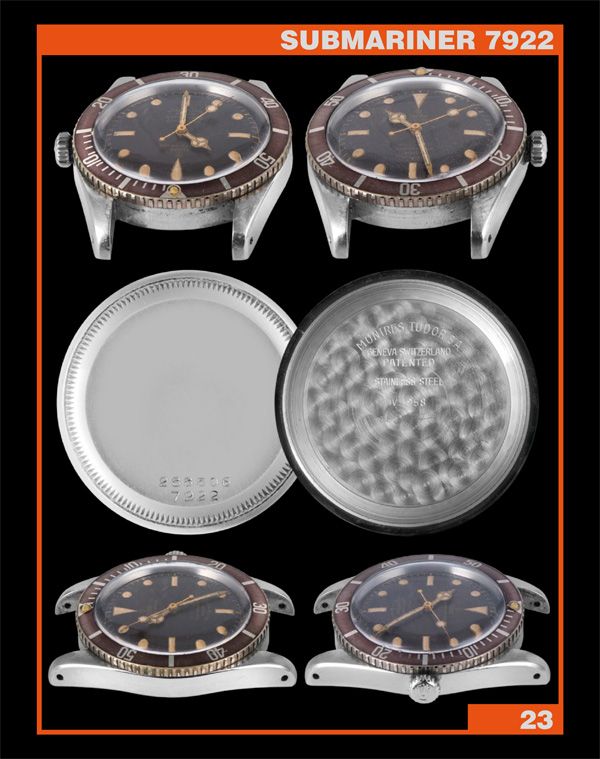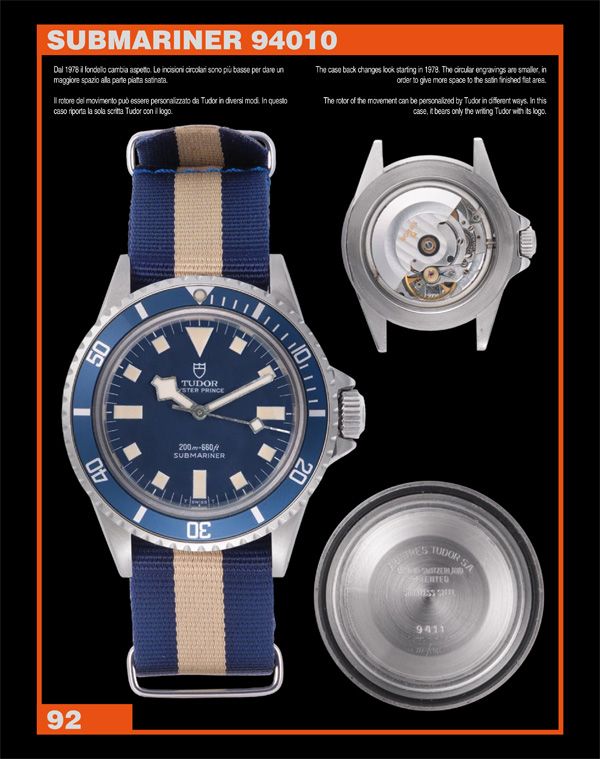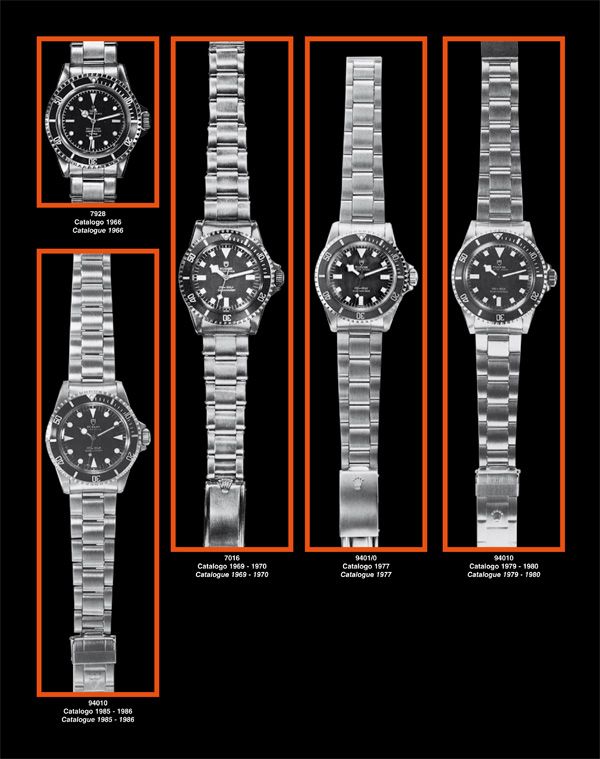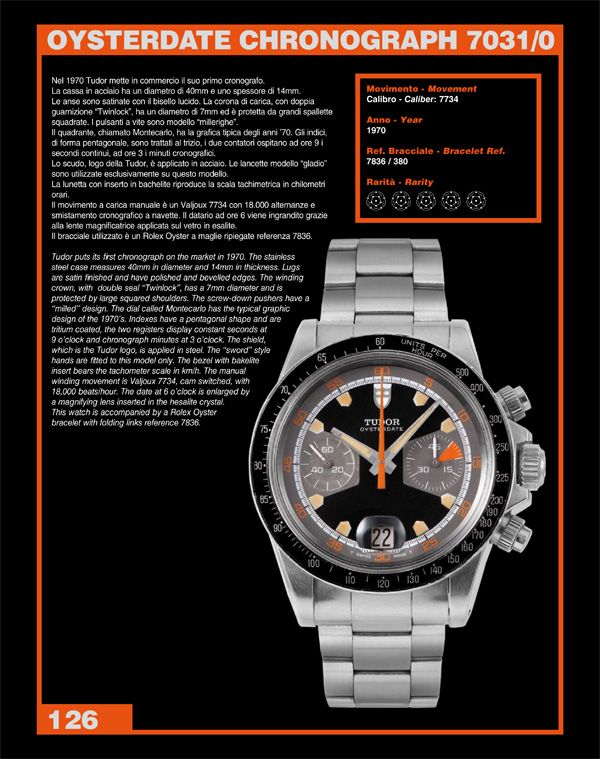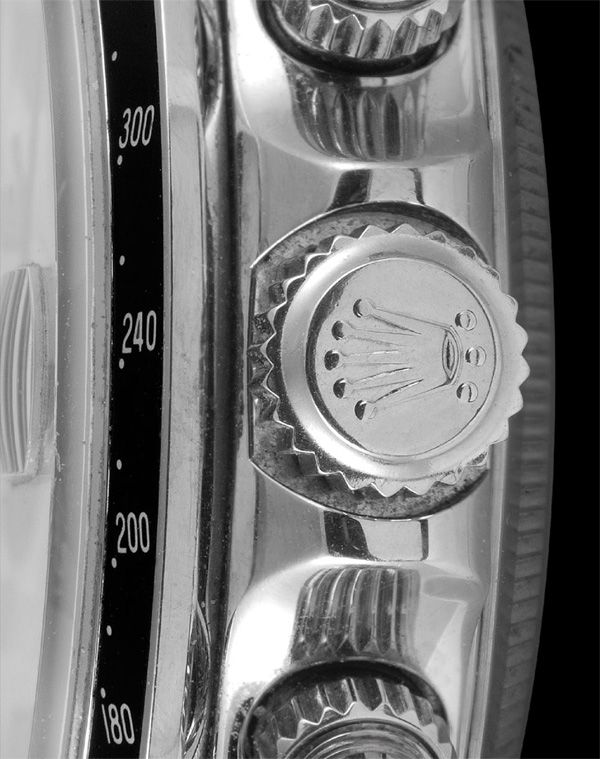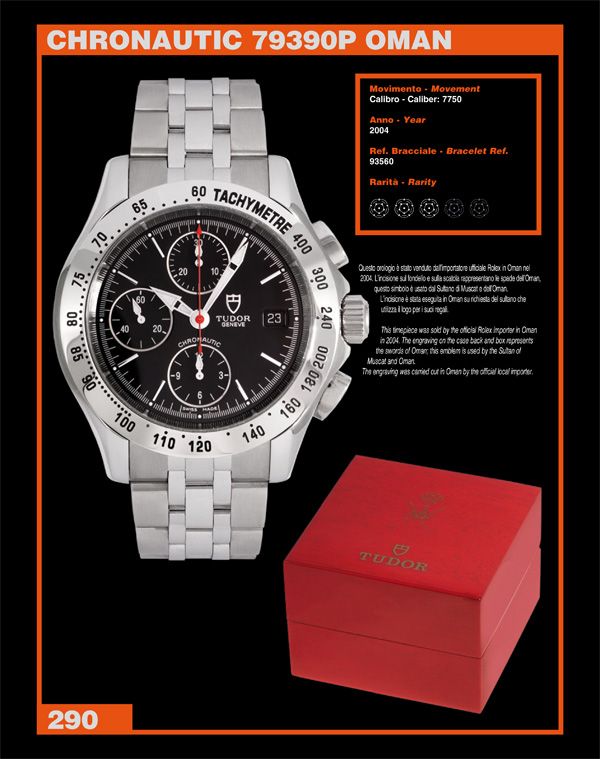 Welcome to Tudorcollector, the world's only online community for enthusiasts of Rolex Tudor watches. Our aim is to offer a platform on which we can share research, offer insights into different strands of the Rolex Tudor brand and offer a platform for all to share their watches and stories.
Morgan Jones created the original tudorcollector.com site in 2010 and it was (and still is!) a ground breaking research platform for Rolex Tudor wristwatches. We are witnessing a huge growth in interest in Tudor watches and we hope this site will continue to develop as a reference for enthusiasts and collectors. There is still a lot of unknown information about Tudor watches, for example we know they were issued to various military divisions, but very little information is publically available. Tudorcollector published the first authoritative article on the French Navy 'Marine Nationale' issued Rolex Tudor Submariners; the infamous Tudor MN Subs!
We hope to continue with such groundbreaking research and welcome input from all readers. What we offer here is not necessarily definitive, but a collation of informed information and experience from some of the world's most respected watch collectors; the true essence of tudorcollector.net
In 2012 tudorcollector.com became part of the vintagerolexforum.com family